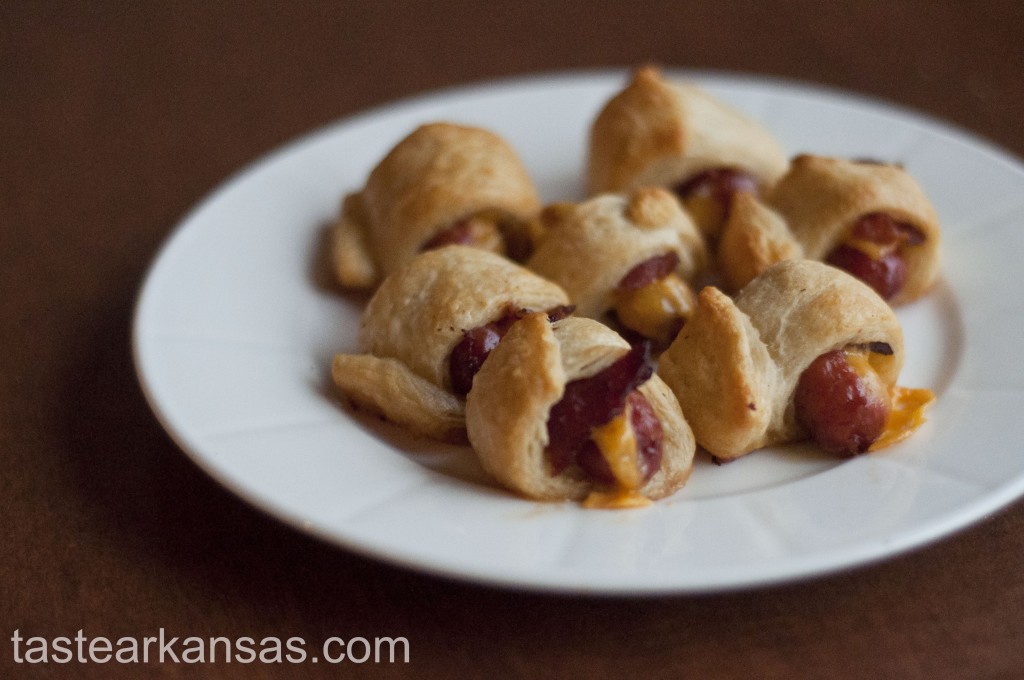 If you follow Taste Arkansas, you know I love small finger foods. These Bacon & Cheddar Pigs in a Blanket are no exception. These were my favorite food as a child and I still love them as an adult. I used maple bacon in this recipe and it added a level of flavor that made these pigs in a blanket even better than usual. If you're looking for a kid-friendly and adult-loved party food, this is it.
Did you know that Arkansas farmers raise more than 1.8 million pigs each year?
Ingredients
1 can crescent rolls
1 package little smokies sausages
2 ounces sharp cheddar cheese, sliced into small chunks
2-4 strips of bacon, cooked
Directions
Preheat oven according to crescent dough instructions. Unroll crescent dough and press seams to seal. Slice lengthwise to make long strips, then cut crosswise to make more strips.
Make a small slice into each sausage and stuff with cheese. Place on crescent dough strip with a small piece of bacon and roll. Repeat until all strips of dough are used.
Place on a foil-lined baking sheet and bake according to crescent package instructions. Serve immediately.