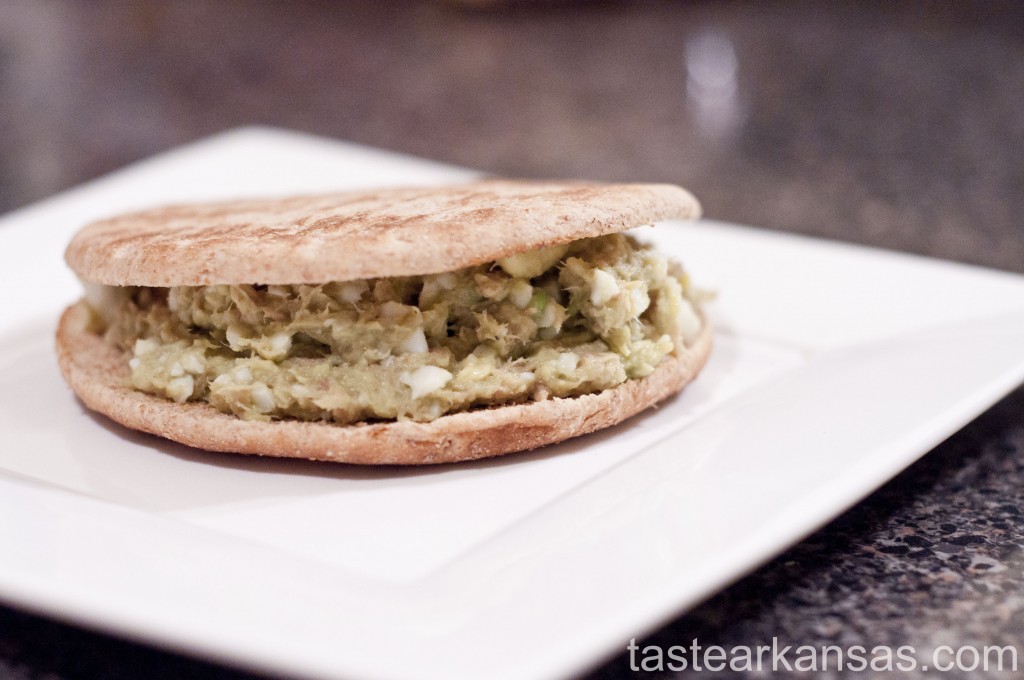 I found this recipe for Avocado Tuna Salad on Pinterest, and I thought it was intriguing enough to try. I really like tuna salad sandwiches. However, I've been trying to cut down on my calorie intake, and consuming mayonnaise really doesn't help with that. This recipe is mayonnaise free, so I felt good about having an Avocado Tuna Salad sandwich. The flavor of this dish is really nice, especially if you like avocados. Make sure you add some salt and pepper. It really brings out the flavors.
Did you know that Arkansas farmers produced 3 million eggs last year?
Ingredients
½ avocado
1 small can tuna, drained
1 hard-boiled egg, diced
salt and pepper to taste
Instructions
Combine all of the ingredients. Serve on crackers, bread, sandwich thins, or alone.