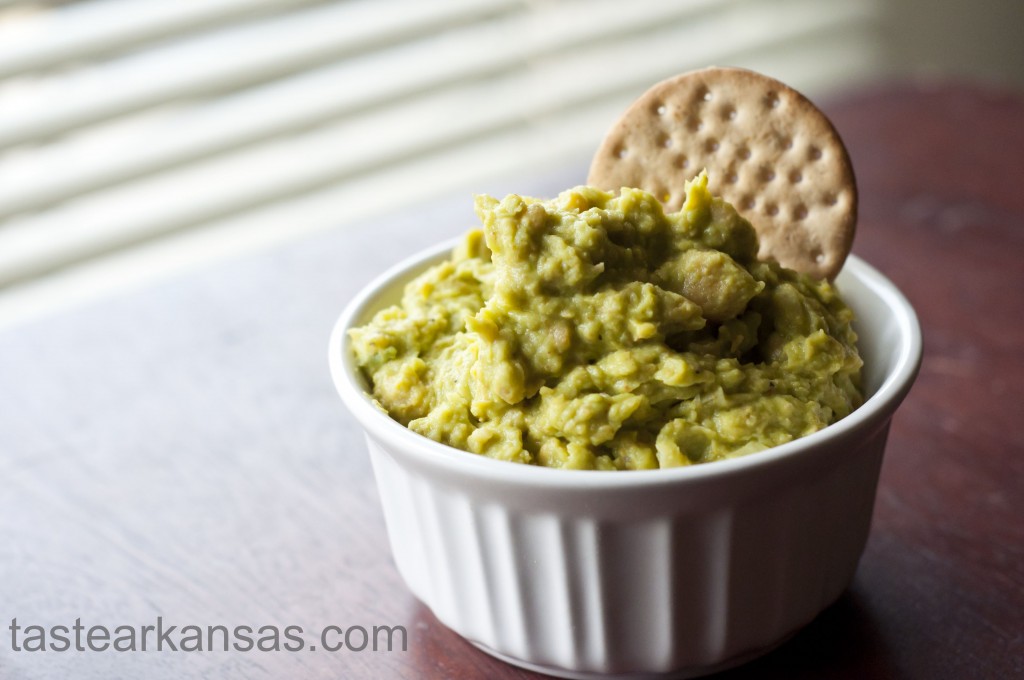 I've been seeing recipes for Avocado Hummus all over Pinterest for months, and I finally decided to try it. It was perfect timing, because I've been making an effort to eat extremely clean this week after consuming a little too much Easter candy over the weekend. I feel good about eating this Avocado Hummus, because it's fresh and full of protein. It's the perfect snack spread on baby carrots, whole-grain crackers, or even on a slice of whole-grain toast. If you like hummus and avocado,  you'll love this recipe.
Did you know agriculture and forestry use more than 95 percent of Arkansas' land resources?
Ingredients
1 can garbanzo beans, drained and rinsed
1 avocado, cubed
juice from ½ of a lime
1.5 tablespoons of olive oil
½ teaspoon kosher salt
¼ teaspoon cayenne pepper
Directions
Put all ingredients into food processor or blender. Process until smooth. Chill before serving.