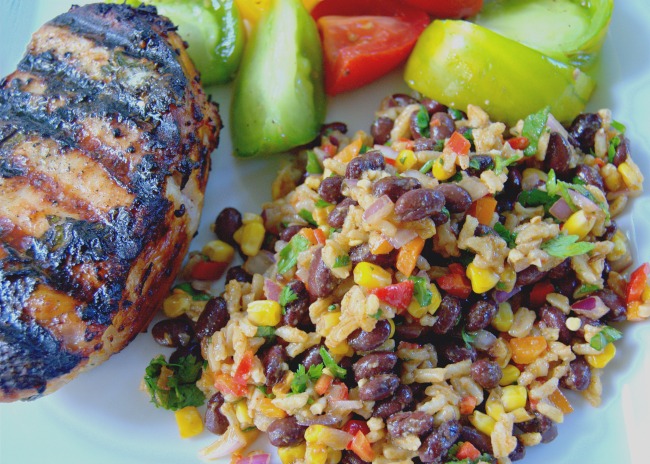 by Arkansas Women Bloggers member Debbie Arnold of Dining with Debbie
As the temperatures rise, my summer menus tend to feature a lot of grilling and even more salads. I am fortunate because my husband is as much of a salad fan as I am and is fine with a salad as a meal. I am always on the lookout for salad recipes that will not only work as a side but as a meal as well. This Rice, Corn and Black Bean Salad is perfect for both.
Rice and corn continue to be major crops in Arkansas. In the 2013 growing season, Arkansas had over 900,000 acres of corn with two-third of that crop fed to the poultry industry. Arkansas, led by Riceland Foods, is the largest producer of rice in the U.S, and I am passionate about supporting our farming industry and our local farmers however I can. For me, that typically is demonstrated through my shopping at area farmers markets and utilizing many of our Pick Your Own Farms.
Our fresh Arkansas corn will be in the markets soon so I'm using the last of my freezer inventory in order to make room for it. I will freeze several dozen ears, but I will also be making creamed corn just like my Nonnie used to make. You just can't buy that in the grocery store.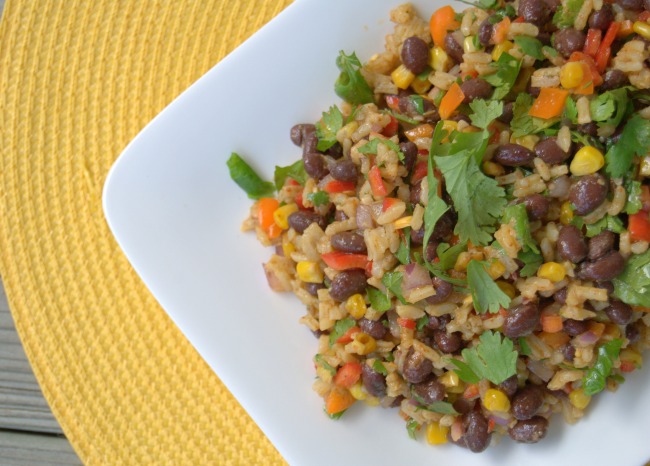 RICE, CORN AND BLACK BEAN SALAD
Serves 4
Prep Time 45 minutes plus time for chilling
Salad:
2 tablespoons rice bran or olive oil
1 teaspoon cumin seeds
1 ear corn
½ teaspoon ground coriander seeds
½ teaspoon onion powder
1 teaspoon ground cumin
1 clove garlic, minced
1 bay leaf, optional
1 cup low-sodium chicken broth
1 teaspoon kosher salt
Freshly cracked black pepper
1/3 cup Riceland long-grain rice
1 15-ounce can black beans, rinsed and drained
½ cup chopped red onion
½ cup chopped fresh cilantro
1 cup diced green, red or orange bell pepper (or a mix)
Dressing:
¼ cup olive oil
1 tablespoon freshly squeezed lime juice
1 ½ tablespoons orange juice
1 tablespoon red wine vinegar
1 teaspoon ground cumin
1 teaspoon (or more) ancho or chipotle ground pepper
Kosher salt to taste
Freshly cracked black pepper to taste
Salad:
In a large heavy saucepan, heat oil over medium heat. Add in cumin seeds and toast just until fragrant, 2-3 minutes
Add kernels cut from 1 ear of corn to the saucepan and cook until the kernels are toasted.
Add the ground coriander, onion powder, ground cumin and garlic to the saucepan and cook until fragrant, 1-2 minutes.
Add bay leaf, chicken broth, kosher salt, black pepper; bring the broth mixture to a boil.
Stir in the rice, cover with a tight fitting lid and reduce the heat to low. Cook until the liquid is absorbed and the rice is tender, about 30 minutes.
Transfer the rice to a large bowl and fluff with a fork; cool.
Mix in black beans, red onion, chopped cilantro and chopped bell pepper; set aside
Dressing:
In a small bowl, whisk together the rice bran or olive oil, lime juice, orange juice, red wine vinegar, ground cumin and ground chili pepper.
Pour the dressing over the salad and mix thoroughly; season to taste.
Garnish with additional cilantro, if desired.
Chill before serving.
Note: This can be prepared a day or two ahead and refrigerated. It's a great salad to take on a picnic or other outdoor celebration since it does not contain any dairy. Edamame, another Arkansas crop, is a good substitution for the black beans if you prefer.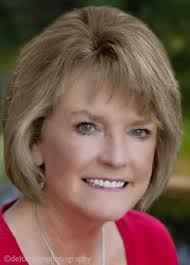 Arkansas Women Blogger member and co-administrator Debbie Arnold pontificates and eats at Dining With Debbie. She and her Hubby split their time between Central and Northwest Arkansas. She loves to cook, develop recipes and have play dates with her two perfect grands. Mostly, she has play dates with the Perfect Ones.