by Arkansas Women Bloggers member Tiffany Selvey of Songbird Gardens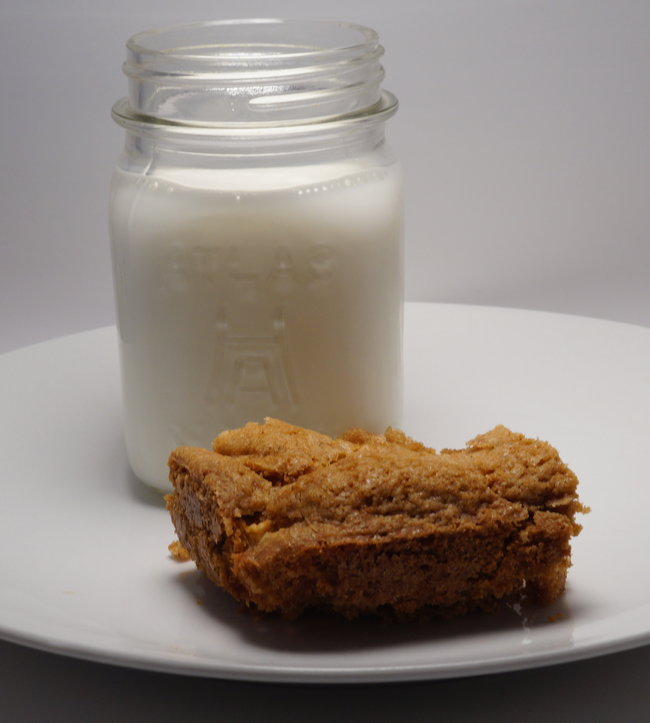 There's always a good reason to make a cake. Friend having a baby? Bake a cake. Church potluck? Cake. Saturday night on the couch with Netflix? You get the idea. When an occasion arises that benefits from a cake, this is my go-to recipe. Don't tell anyone, but sometimes I make this for school morning breakfasts. It does have fruit in it, after all.
I'm admittedly not a great baker. I lack the patience to do all those important things for this type of cooking, like measuring carefully. Even someone like me – a 'throw it together' kind of gal – can get consistently good results with this recipe. The instructions are simple. Combine all dry ingredients in a large bowl first, then add all the wet ingredients and mix.
The best thing about this recipe, besides how easy it is to make, is that it has a wonderful, crumbly cookie texture. This is also a great way to use those mealy or overripe apples that just aren't great for fresh eating. The apple/cinnamon combination makes it perfect for fall get-togethers.
I've tried a lot of substitutions for this recipe, including swapping out gluten-free flour mix, with good results. I love using unrefined coconut oil to give it a mild coconut flavor. And, if you like nuts, you can add chopped walnuts or pecans for more flavor and texture. The eggs and oil are what give this cake its wonderful cookie texture, so skimping on those ingredients will reduce the quality of the cake. Serve with milk or coffee for an entirely satisfying dessert… or breakfast.
Apple Cake
1¾ cup sugar
2 cups flour
1 teaspoon baking soda
1 teaspoon cinnamon
½ teaspoon salt
3 whole eggs
1 cup vegetable or softened coconut oil
1 teaspoon vanilla
2 apples, peeled and diced
1 cup chopped pecans or walnuts (optional)
Instructions:
Preheat oven to 350° F.
In a large mixing bowl, combine sugar, flour, baking soda, cinnamon and salt. Mix with a large spoon until well combined.
To the dry mixture, add eggs, oil and vanilla and mix until all ingredients are combined. The dough will form a cookie texture.
Fold in apples and nuts.
Pour the batter in a 9"x13" baking pan and cook 45-50 minutes.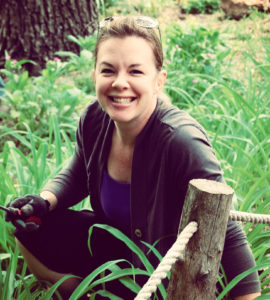 Tiffany Selvey is a Master Gardener who writes about her passion for growing, cooking and living naturally. When she's not elbow deep in soil, she enjoys raising a very active son, laughing with her husband, and wrangling their pets.