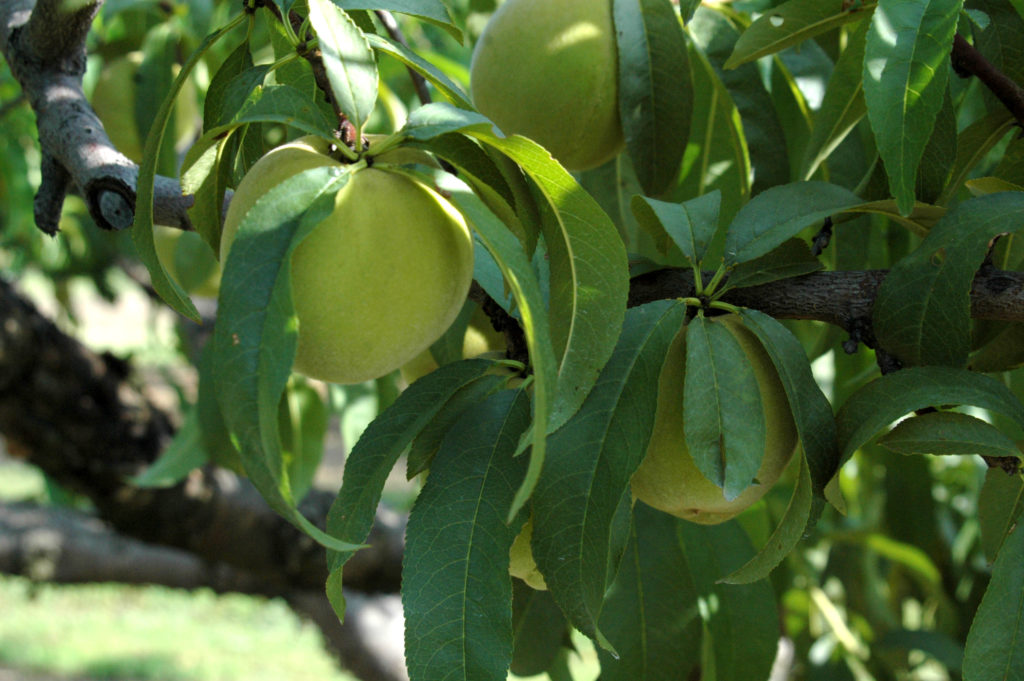 We've all heard the old saying, "An apple a day keeps the doctor away." If not 100 percent accurate, it definitely indicates just how healthy apples really are. Apples are portable, low in calories, inexpensive and make for a great no-mess snack.
It's best to eat an apple with its skin. The skin provides insoluble fiber that helps with digestion, and most of the fruit's vitamin C lies just beneath the skin. Pectin is a soluble fiber in apples and helps control cholesterol buildup within blood vessels.
According to the U.S. Department of Agriculture, one medium 2-1/2-inch fresh, raw apple with skin provides the following nutrition.
Apple Nutrition Information
Calories: 81
Carbohydrates: 21 grams
Dietary fiber: 4 grams
Soluble fiber
Insoluble fiber
Calcium: 10 mg
Phosphorus: 10 mg
Iron: .25 mg
Sodium: 0.00 mg
Potassium: 159 mg
Vitamin C 8 mg
Vitamin A: 73 IU
Folate: 4 mcg
Learn more about apples in this helpful document from the University of Arkansas Cooperative Extension program: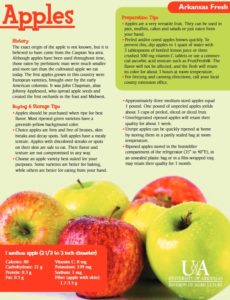 Or check out this information on the history of apple growing in Arkansas from the University of Arkansas.
Want to try a truly tasty apple recipe this holiday season? (Hint: Apples make a great dessert dish ingredient)
Try this holiday season special from Arkansas Farm Bureau's Gregg Patterson…
HOLIDAY APPLE CAKE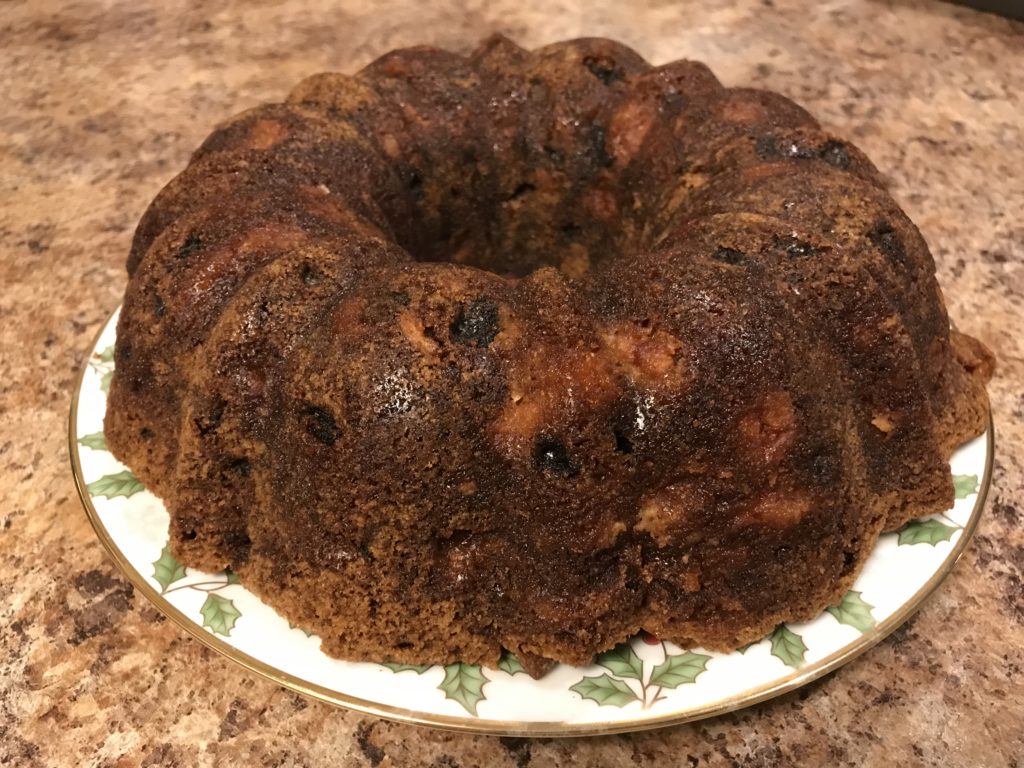 Growing up, I remember October family gatherings on our farm to pick apples. The men would head to the wild apple trees that grew in sporadic places on the farm to pick the rosy-red fruit. The women, led by my great-grandmother would all gather in the kitchen to make everything apple: applesauce, apple cake, apple butter and various apple pies. I'll never forget coming in from the chilly outdoors and hit that warm wall of apple-scented steam boiling from big pots on the modern electric stove and the old Franklin-style wood stove.
The laughter and memories of those good times remain sharp and poignant. Unfortunately, most of those family members are long gone and those recipes evaporated with them like that apple-scented steam as it slipped out the farmhouse door. That apple cake recipe was a particular favorite of mine, and I've hunted during the decades since through cookbooks and old recipe boxes for anything that could come close to replicating it. I found and tried several with no luck until I found this one in my friend P. Allen Smith's cookbook Seasonal Recipes from the Garden. My apple of choice for this cake is the McIntosh with the Macoun (McIntosh x Jersey Black cross) a close second. The only change I made to it was substituting applesauce for the vegetable oil. It only seemed right with all that fresh-made applesauce my aunts, grandmother and great-grandmother made. This cake just has a holiday look and taste to it. Try it!

Ingredients:
1 cup granulated sugar
1 cup packed dark brown sugar
1 cup applesauce
2 well-beaten eggs
2 teaspoons vanilla extract
2 cups all-purpose flour
1 teaspoon baking soda
1 teaspoon salt
2 teaspoons ground cinnamon
1 cup chopped pecans
1 cup raisins
4 cups peeled and chopped tart apples (McIntosh or Macoun)
Directions:
Heat the oven to 325 degrees F, and grease a Bundt pan with a flour-based spray like Baker's Joy.
In a large bowl combine the sugars, eggs, applesauce and vanilla. In a separate bowl, sift flour and stir in the baking soda, cinnamon and salt. Add this dry mixture to the wet ingredients, and fold in chopped apples, nuts and raisins, combining all the ingredients. Spoon the batter into the Bundt pan, and bake for 75 to 90 minutes or until a knife inserted into the center of the cake comes out clean.
Allow the cake to cool, then invert it onto a cake plate. Serve with drizzled melted butter on it or with fresh whipped cream. I prefer both!