There's nothing quite like the flavor of a crisp, juicy apple or the rich, spicy scent of freshly baked apple pie. Apples are a staple in fall holiday cooking but not all apples are created equal. For instance, some apples just don't make good pies. They're too sweet, too mealy and too tart, disintegrate when cooked, release too much liquid or have a funny flavor when cook Although a good Gala is a wonderful treat when eating it "as is," the best baking apples need to stand up to cooking. Before baking with apples, begin with "good apples," and the right kind for baking. Here are some of my favorite apples and their best uses.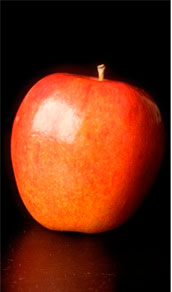 Braeburn- The Park Wife's favorite Very sweet and mildly tart with a unique citrusy aroma, a lot like a Granny Smith. It becomes almost pear-like in flavor when it cooks. When cooking, it softens fully while retaining a good deal of texture when baked into an apple pie due to its density. It could be slightly firmer when baked. Great golden color. Best uses: Pies, tarts, sauce, grabbing and eating on the run.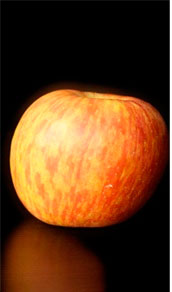 Fuji Very sweet and fresh tasting. It has a crisp flesh that stays good for a long time. The texture is almost pear-like in its moisture level and crunchiness. The mild flavor isn't enhanced by baking. Watery but tart. Best uses: Slicing and combining with a cheese tray, putting on the kids lunch plate, grab one and eat out of hand while walking and enjoying the fall colors.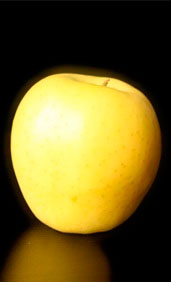 Golden Delicious Flavor: Sweet, tart and almost buttery. Well balanced and rich, especially when cooked. When fresh it's crisp, but can border on mealy when off the tree for a long time. When baked, it softens but retains a bit of texture. This is one of the best for an apple pie. Best uses: Pies, sauce, apple butter.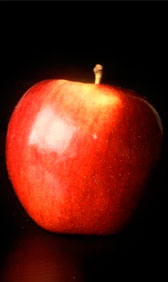 Empire Flavor: Sweet, tart and juicy. It's firm and crunchy but when baked can become a bit too sweet. The acid is still present, but it's not enough to fight against the sugar level. Best uses: Eating out of hand while tailgating, in the carpool line or as a snack to satiate the kids after school until dinner.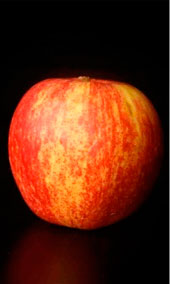 Gala Mild and sweet with a fair amount of tartness, it's one of the most popular apples for its small size and resistance to bruising.When baked, it holds its shape but is grainy. Best uses: Eating out of hand on a fall picnic.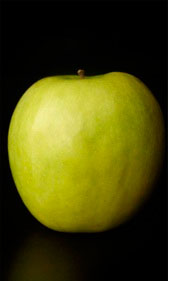 Granny Smith Very bright and tart with a distinct citrus aroma, it's firm, crunchy and slightly grainy. It holds well when cooked and is pretty. Best uses: It's good for pie . . . when paired with another apple.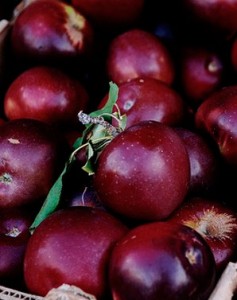 And of course, the Arkansas Black  Fairly tart when fresh-picked, the apples mellow with storage. Arkansas Blacks are considered an excellent keeping apple, and can be stored for six months in appropriate conditions. It is the only apple that makes a costume change after harvest. It begins the season dressed in red with shoulders of green. As the weeks progress, the protean skin eventually turns a burgundy so deep, it's almost black. Best uses:  Many consider it a baker's apple because of its pronounced tarteness. They will hold their shape well for pies, and will give a slightly tart flavor for apple sauce. The slight tartness of the Arkansas Black apple makes it an ideal juicing apple. No single apple does it for me, but the best ones in the running are the Arkansas Black, Braeburn, and the Golden Delicious. They're the ones I use for all of my baking. Apple Tips:
Buying apples in season (late summer through early fall) will allow you to enjoy the crispest, sweetest apples possible.
It takes approximately 5 to 7 medium apples to make an apple pie.
1 pound of apples = 2 large, 3 medium or 4 to 5 small apples 1 pound of apples = 3 cups peeled and sliced apples
Cooking apples in butter and spices before adding to apple pies makes for a luscious, tender apple pie filling.
Dipping sliced apples in a mixture of (1 part) lemon juice and (3 parts) water will keep apples from browning.
So, take advantage of the season, go apple picking, or visit your favorite farmers market, farm stand or grocery store and enjoy the best of our fall apples.
The apple does not fall far from the tree, The Park Wife