Allen Glidewell got his start in farming with a $5,000 FSA loan and 10 cow-calf pairs. He and his wife, Melissa, have turned those 10 cow-calf pairs into 210 head of cows, 42 replacement heifers and 20 bulls along with three turkey houses and 412 acres of hay on their farm in St. Joe. Allen and Melissa are the 2015 Searcy County Farm Family of the Year and the North Central District Farm Family of the Year.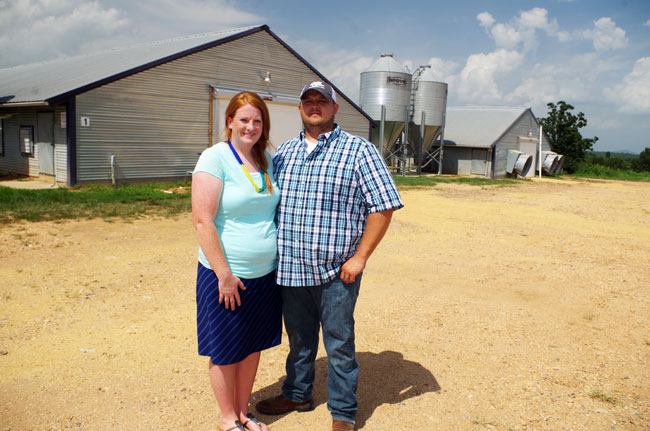 Allen's hay operation yields 8-10 bales per acre. He uses it for his cattle operation and markets the rest to local farmers. The turkey farm also contributes to the hay and cattle operation in that the litter is spread on the grazing pastures. The remaining litter is also sold to local farmers. In addition to his farm, Allen is skilled in heavy equipment enabling him to do all of the bulldozing on his farm and for others in the community.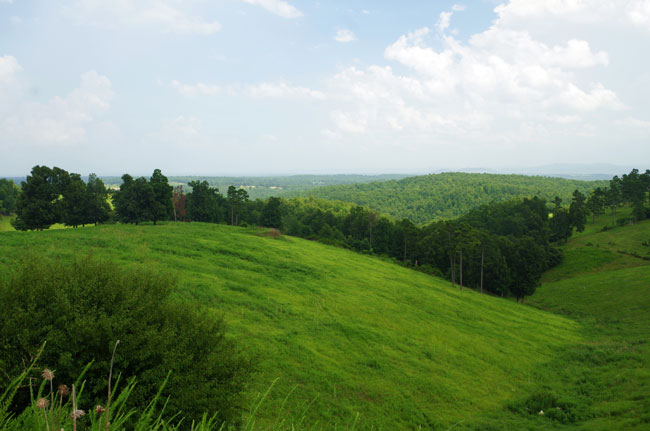 Allen and Melissa have implemented several special practices on their farm to aid in protecting the environment and conserving resources. They have a nutrient management plan for the turkey litter. Soil is also regularly tested to ensure the pH level and nutrient value will create quality grazing and hay pastures. Additionally, they've installed automatic water tanks to ensure the cattle consistently have access to fresh water.
Goals for expansion, include clearing more land for pasture and building more cross fences to start rotational grazing. They also want to increase their herd to 300 head with none being more than 6 years old.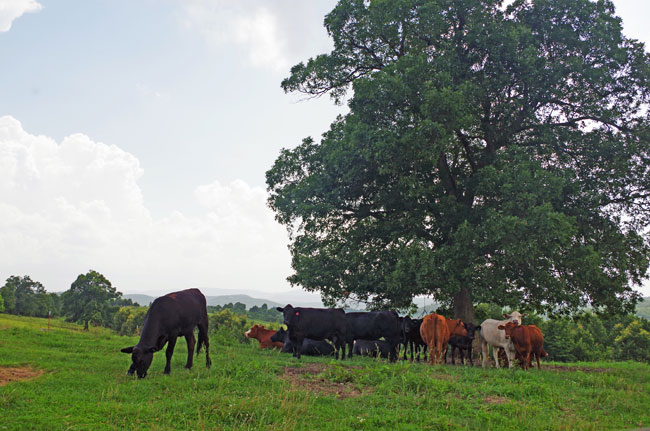 Allen and Melissa faced hardship during the historic drought during the summer of 2012. It forced many producers to thin their herds, or sell out completely, but Allen and Melissa prevailed. With drought and making cuts in other areas of their farm, they made it through the drought without having to sell out. As they reflect back on that experience, Allen and Melissa both agree that their dedication paid off in the end and they are better prepared for dealing with the erratic weather in the future.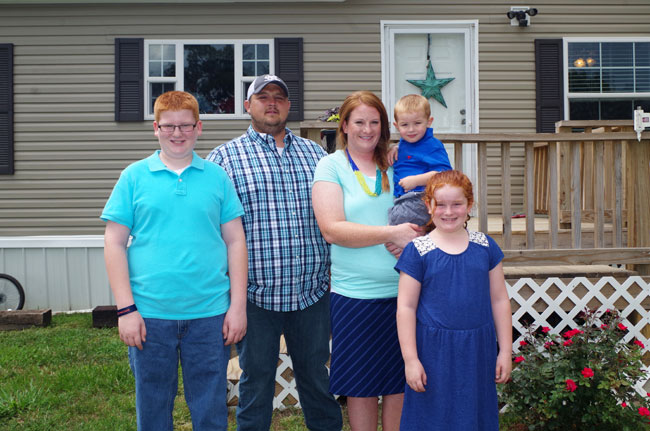 Allen and Melissa have three young children, Brayden, Brooklyn and Bryce, who enjoy doing their part on the family farm. They assist with working cows, cleaning pastures and caring for rescued calves. Allen's parents also play an active role on the farm by tending to the turkey houses. Allen is a member of the Searcy County Farm Bureau board and the family attends First Pentecostal Church of Pindall. Each year, the family buys bicycles to donate to students in the St. Joe school district.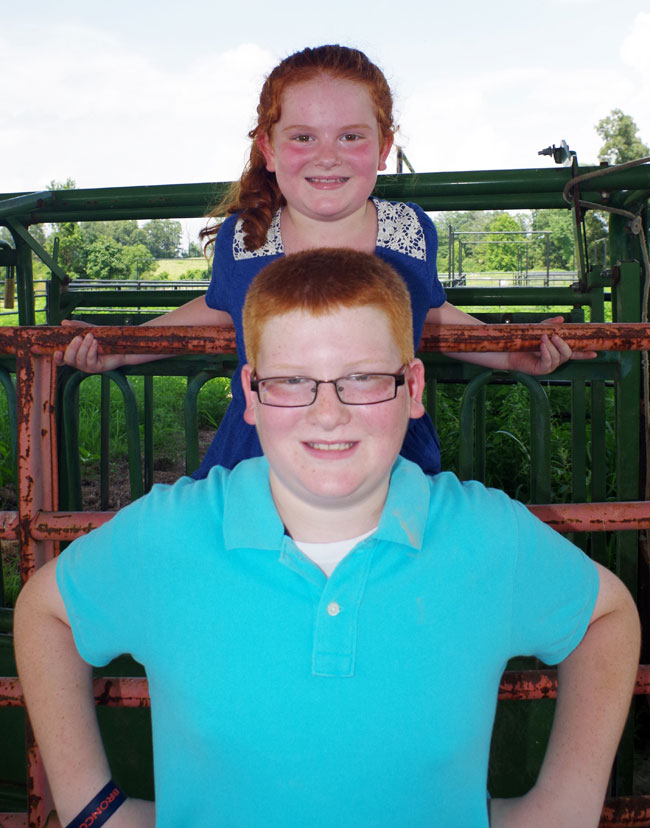 Chicken Enchiladas
Ingredients
• 3 tablespoons vegetable oil
• 1 1/2 pounds skinless boneless chicken breast
• salt and pepper to taste
• 2 teaspoons garlic powder
• 1 onion, chopped
• 2 cloves garlic, minced
• 1 (10 ounce) can Rotel
• 1 can (10.5 ounce) cream of mushroom
• 1 can (105 ounce) cream of chicken soup
• 1 (8-ounce) sour cream
• 16 corn tortillas
• cheddar cheese
1. Coat large sauté pan with oil. Season chicken with salt and pepper. Brown chicken over medium heat, allow 7 minutes each side or until no longer pink. Sprinkle chicken with garlic powder before turning. Remove chicken to a platter, allow to cool.
2. Sauté onion and garlic in chicken drippings until tender. Add Rotel, cream of mushroom and cream of chicken. Mix well.
3. Pull chicken breasts apart by hand into shredded strips. Add shredded chicken to sauté pan.
4. Microwave tortillas on high for 30 seconds. This softens them and makes them more pliable. Coat the bottom of 2 (13" x 9") pans with a small amount of chicken mixture.
5. Spoon 1/4 cup chicken mixture in each tortilla. Fold over filling, place 8 enchiladas in each pan with seam side down. Top with remaining chicken mixture and cheese.
6. Bake for 30 minutes at 350 degrees until the cheese melts. Serve with Mexican rice.