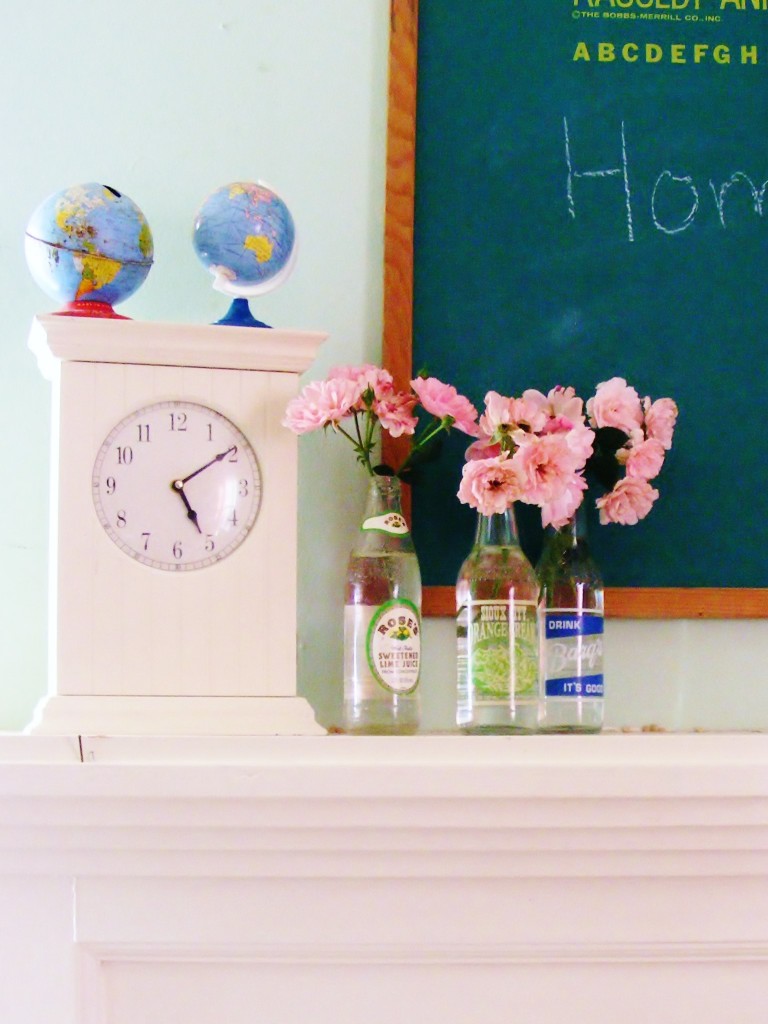 When my husband and I were married 17 years ago – you know, during those old-fashioned days of the 1990s – we received the usual allotment of proper Southern Lady style housekeeping items including a whole host of elaborate vases – glass, ceramic, porcelain, silver and the like.
Being a good Southern bride, I tried each gift, giving each vase its turn in the middle of our humble, but new-to-us dining table, filling the vases with an assortment of grocery store bouquets.
As the years passed, I grew in self-confidence and in my sense of style. And I learned a few things about what I did and didn't like. I preferred cabbage roses to stem roses, farmers market sunflowers to hot-house lilies, and wild zinnias to any sort of alstroemeria. I also learned my favorite sort of vase is of the dime or thrift store variety. In my house these days, you'll find I'm older, but my style is fresher than ever.
Instead of silver and porcelain, there are glass jars, vintage milk jugs and stoneware pitchers filled with wildflowers, daffodils and flowering branches. There is also simple, colorful, graphic, soda bottles placed around the house, sometimes in a group, sometimes by themselves. They're by the bathroom sink, on the coffee table, by the stove, on the porch and by our bed – filled with simple, colorful, stems picked from the garden or purchased at the market.
I just love how simple, friendly and clean they look. I even use them for dinner parties – indoors and out. One stem, in a single, simple bottle makes a lovely accent at each place setting and can also double as a party-favor for the guest. (Now that's something you could never do with a fancy fine-china vase, now is it?)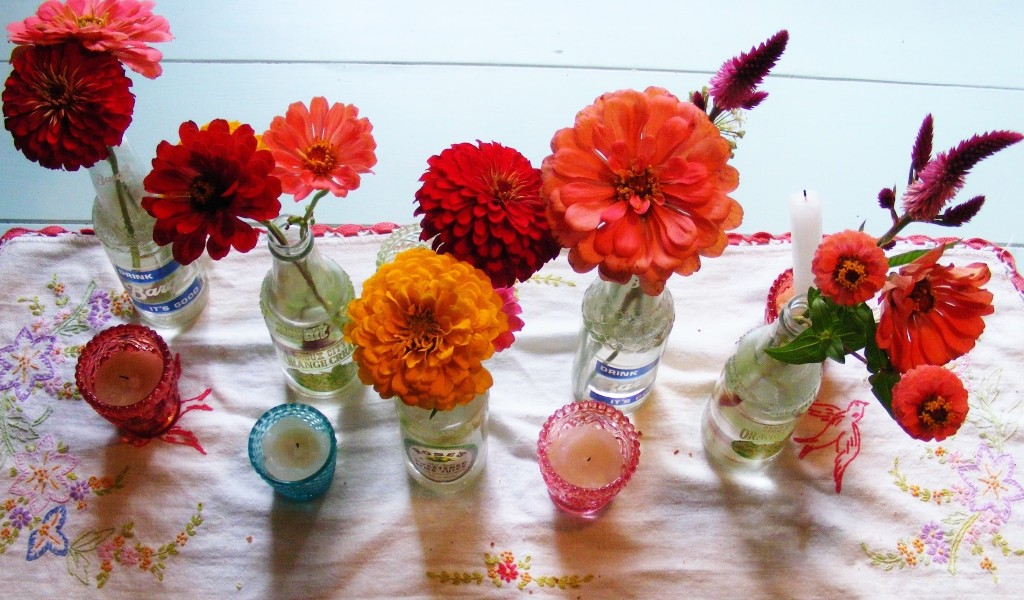 Tips for Making Fresh Flowers Last
Fresh garden flowers never last as long indoors as store-bought ones do. This is just the hard and fast truth. They aren't bred for it. But there are a few tricks to help preserve their beauty longer.
*Make sure your bottle or vase is well sterilized with hot water. Then let cool. Don't use too much soap.
*Fill vessel with tepid water ¾ full. Add ½ teaspoon of bleach per 32 oz. of water.
* Before putting stems in water, make sure they're cut at an angle where the stem is still crisp but not floppy and place immediately into your vase. (If the stem has hardened and turned brown or is mushy, cut it down to where it is crisp again.)
* Make sure to remove all leaves or shoots from the portion of the stem that will be immersed. Failing to do this results in cloudy, smelly, awful water and causes the flowers to fade faster.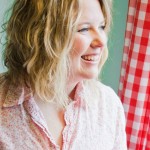 Arkansas Women Blogger Jerusalem Jackson Greer is a writer, speaker, nest-fluffer, urban farm-gal and author of A Homemade Year: The Blessings of Cooking, Crafting and Coming Together. Jerusalem lives with her husband and two sons in a 1940s cottage in Arkansas at the crossroads of beauty and mess with an ever-changing rotation of pets, including a hen house full of chickens. As a family, they are attempting to live a slower version of modern life.  She blogs about all of this and more at http://jerusalemgreer.com