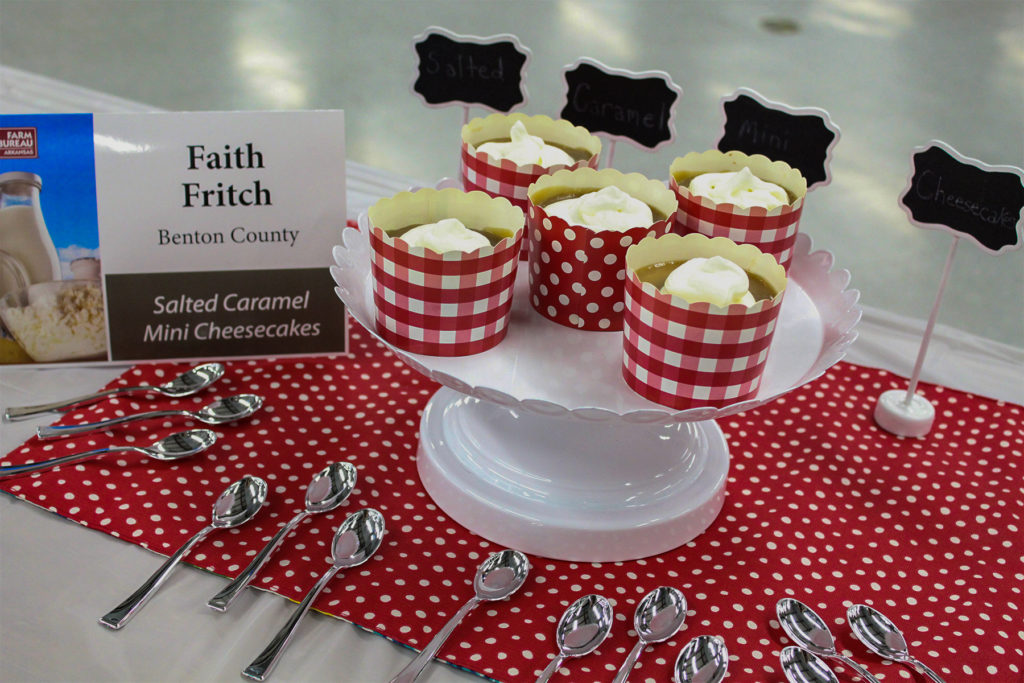 The 2019 Arkansas Farm Bureau Dairy Foods Contest was held in early June at the State Fairgrounds in Little Rock. Sixteen-year-old Faith Fritch of Hiwasse won top prize in the "Party Ideas" competition for her Salted Caramel Mini Cheesecakes recipe.
A team from Arkansas Farm Bureau was on hand for the competition and spent time watching as Fritch made her dish and served it to the judges. Take a look at the recipe for this tasty party dessert and our photos of Fritch as she cooked it in the contest test kitchen, then try it at your next summer gathering.
Step One: Cheesecake Crust
1 ½ oz cups graham crackers (12 whole graham crackers)
½ oz teaspoon cinnamon
6 tablespoons melted butter
Preheat oven to 350 degrees, crush graham crackers well and put in large bowl. Mix cinnamon and graham crackers and then mix in melted butter until mixed evenly, Scoop 2 tablespoons mixture into baking cups, packing firmly.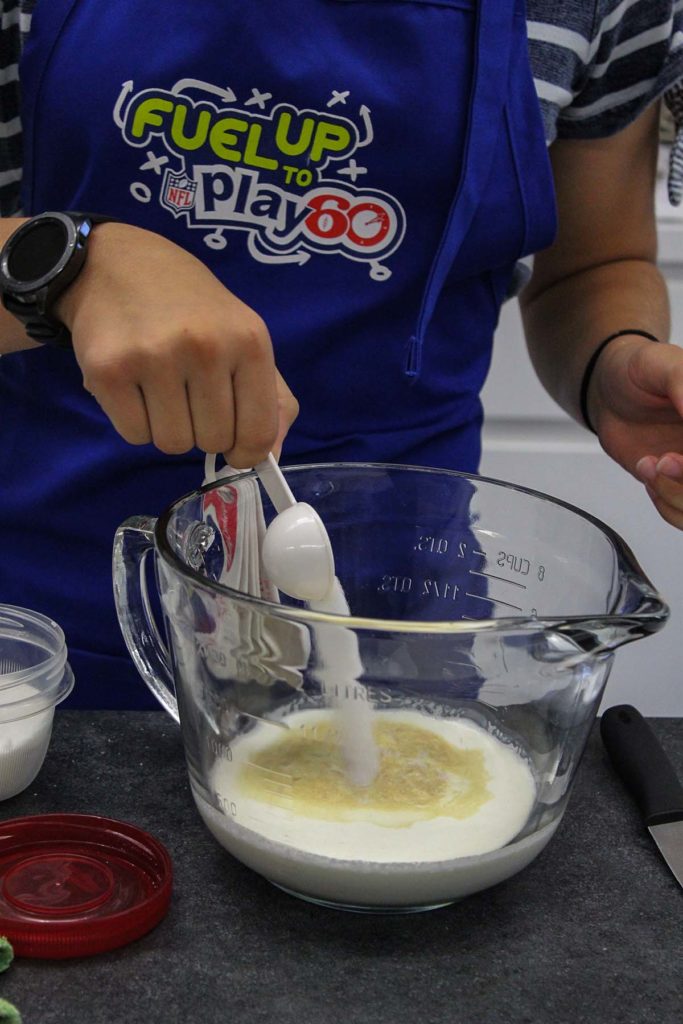 Step Two: Cheesecake Filling
16 oz cream cheese
3 eggs
14 ounces sweetened condensed milk
Combine cream cheese and eggs into a large bowl. Use an electric mixer to beat the ingredients on high speed for 5 minutes or until blended and smooth, scraping bowl as needed. Add sweetened condensed milk and continue mixing for 2 minutes or until well blended. Divide the mixture into baking cups, filling about ¾ full. Bake at 350 degrees for 15 minutes. Remove from oven and let cheesecakes cool to room temperature.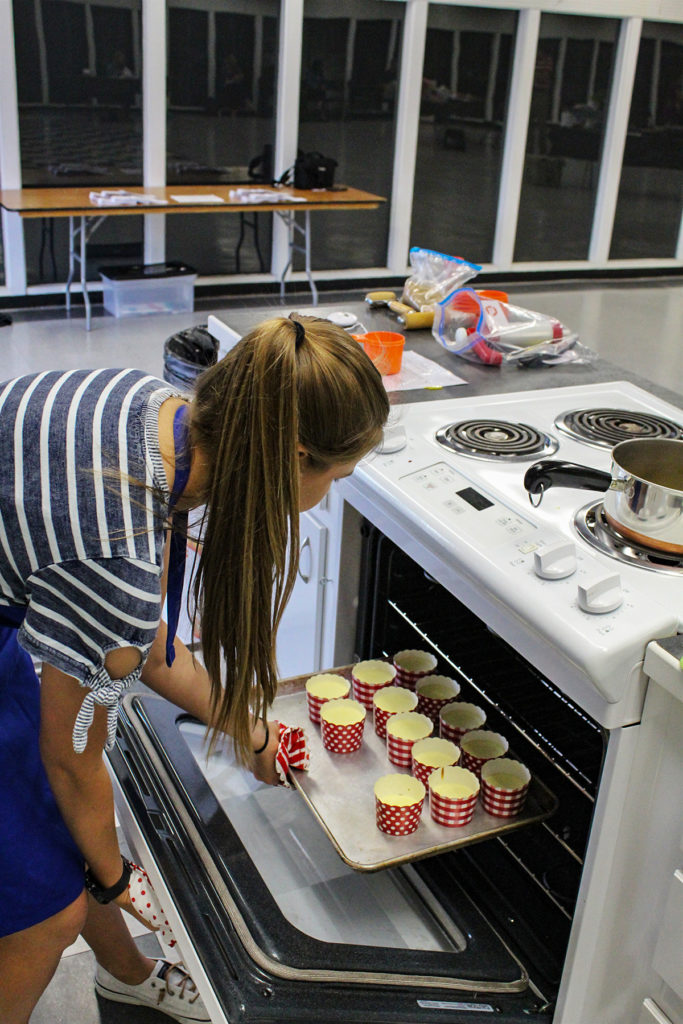 Step Three: Salted Caramel Sauce
1 cup brown sugar, packed
1 teaspoon sea salt
1 tablespoon real vanilla extract
4 tablespoons unsalted butter
½ cup half and half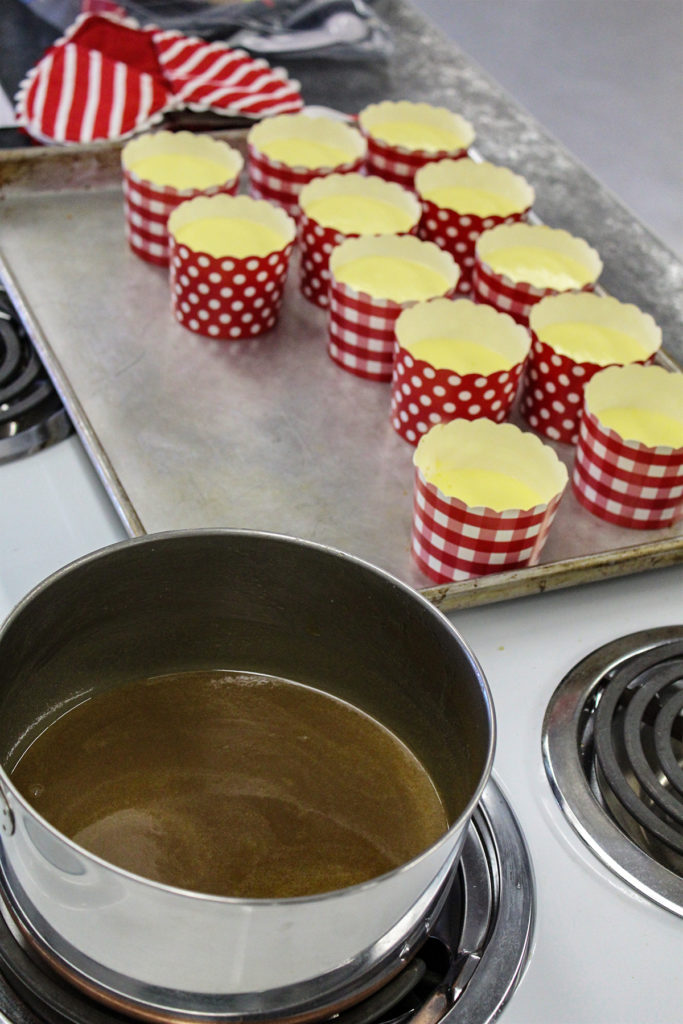 Combine all ingredients in saucepan and simmer over low heat, whisking constantly or until thickens and is no longer watery (6-9 minutes). Keep in mind it thickens more as it cools. After sauce cools, spoon 1 tablespoon sauce on top of the cheesecakes. Refrigerate for 2 hours and top with whipped cream and serve.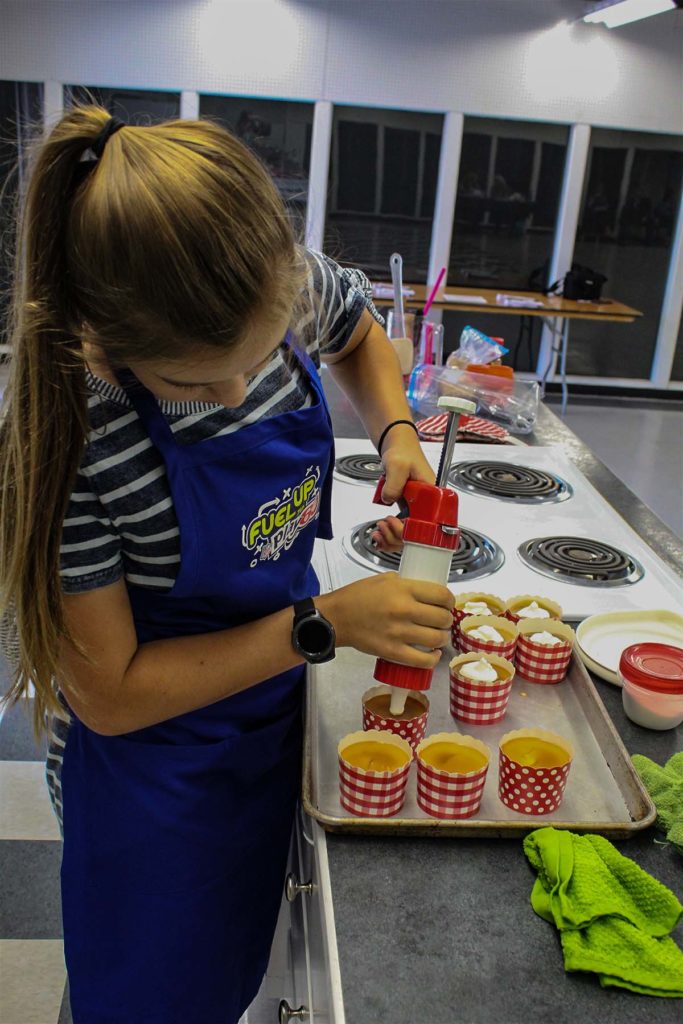 Step Four: Homemade Whipped Cream
1 cup heavy whipping cream
½ teaspoon vanilla extract
1 tablespoon sugar
Chocolate bar (shaved for sprinkling)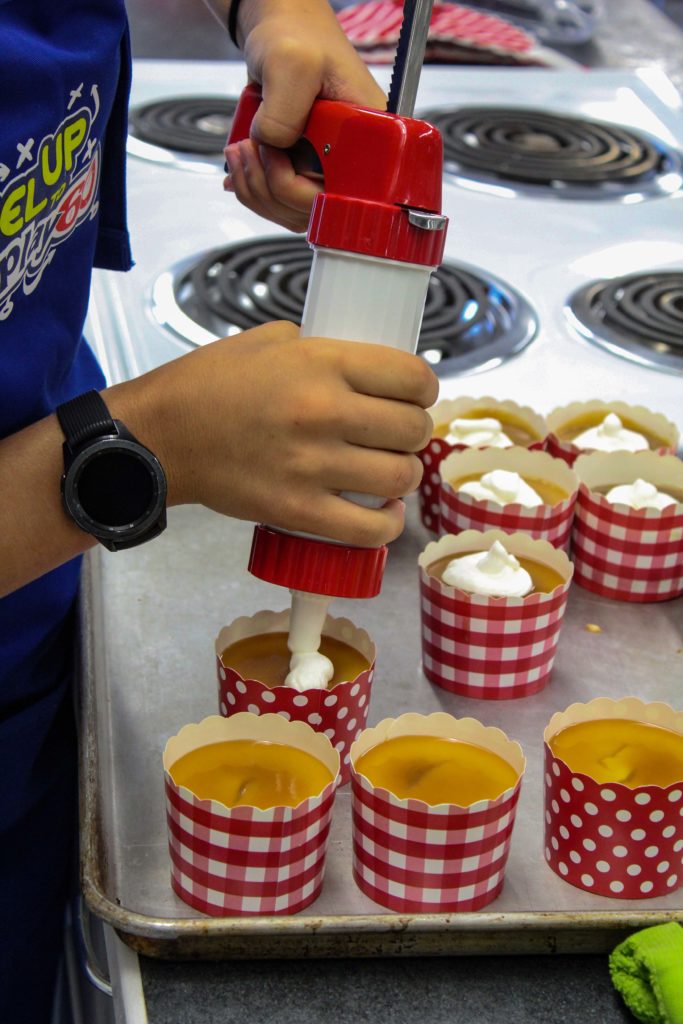 Combine heavy whipping cream, sugar and vanilla in a large bowl. Use an electric mixer to blend ingredients together for 2 minutes or until whipped and fluffy. Add whipped cream to the top of cheesecakes with cookie press and top with chocolate shavings. Keep refrigerated until ready to serve. Makes 15-20 mini cheesecakes