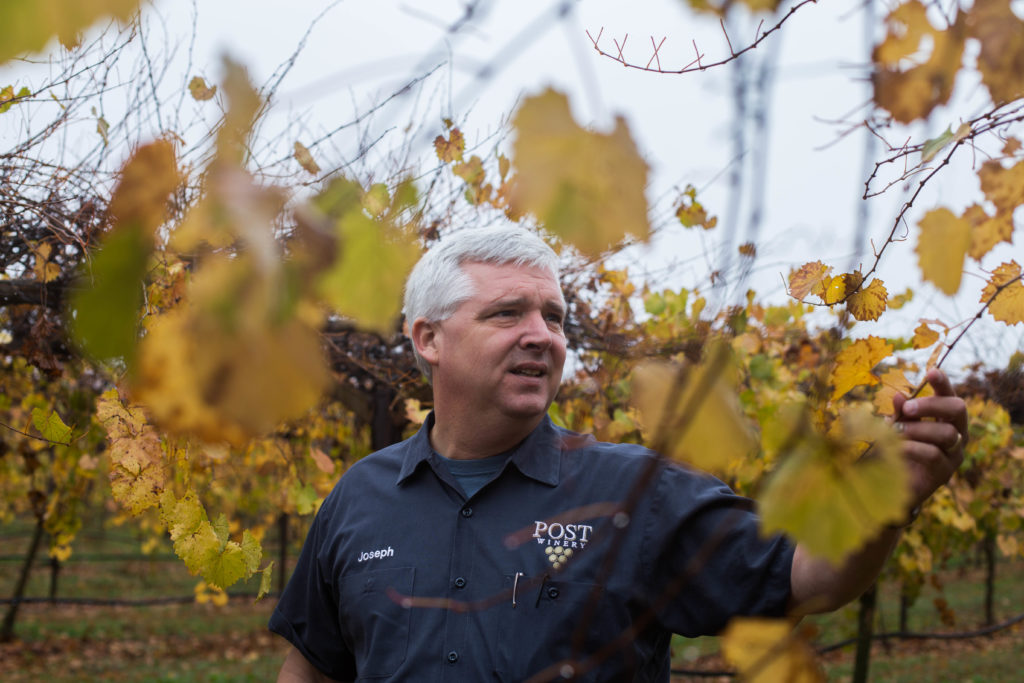 For our Taste Arkansas column in the winter 2018 edition of Front Porch magazine, we paid a visit to a unique Arkansas institution in Altus, Post Winery. Joseph Post took some time to show us around the beautiful grounds and discuss his family business, its history and the more.
Here are some select excerpts from the article, along with some photos from our visit:
"Joseph Post is part of the fifth generation of Post Winery family workers. Sixth-generation workers are already employed there. And the youth of the seventh generation is enjoying the innocence of growing up in the bucolic setting of neatly tended vineyards stamped across the rolling hills surrounding the community of Altus.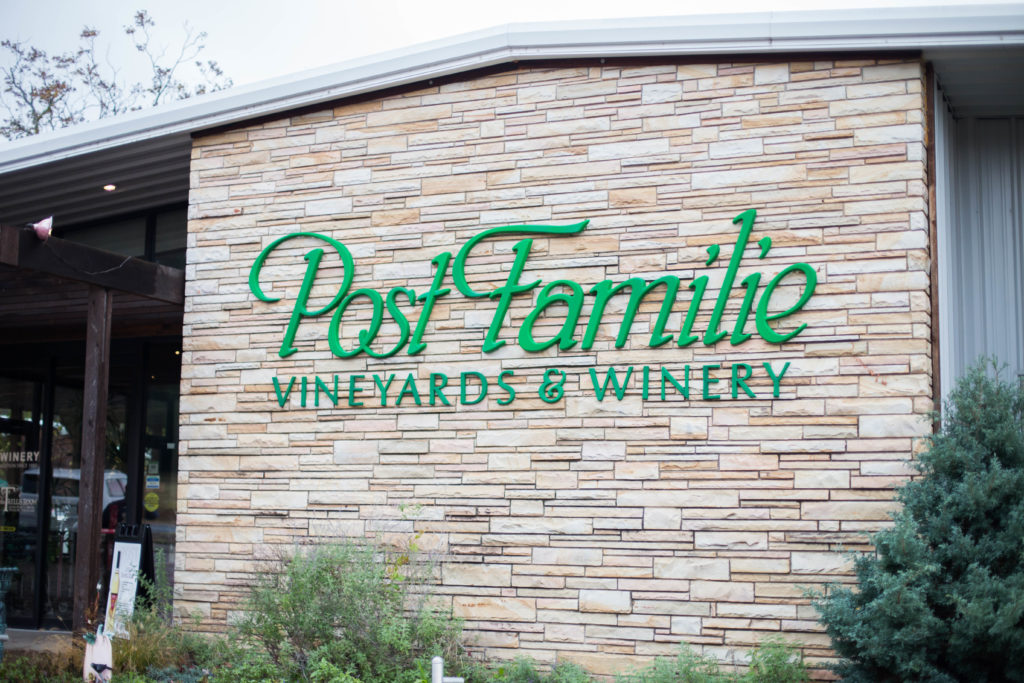 "Generations of departed Post family members rest in the peaceful cemetery atop the dramatic church grounds vista on Saint Mary's Mountain. Post Winery is Arkansas' largest winemaking enterprise. It's a grape growing and winemaking dynasty, the creation of a huge family – Joseph Post has 108 first cousins."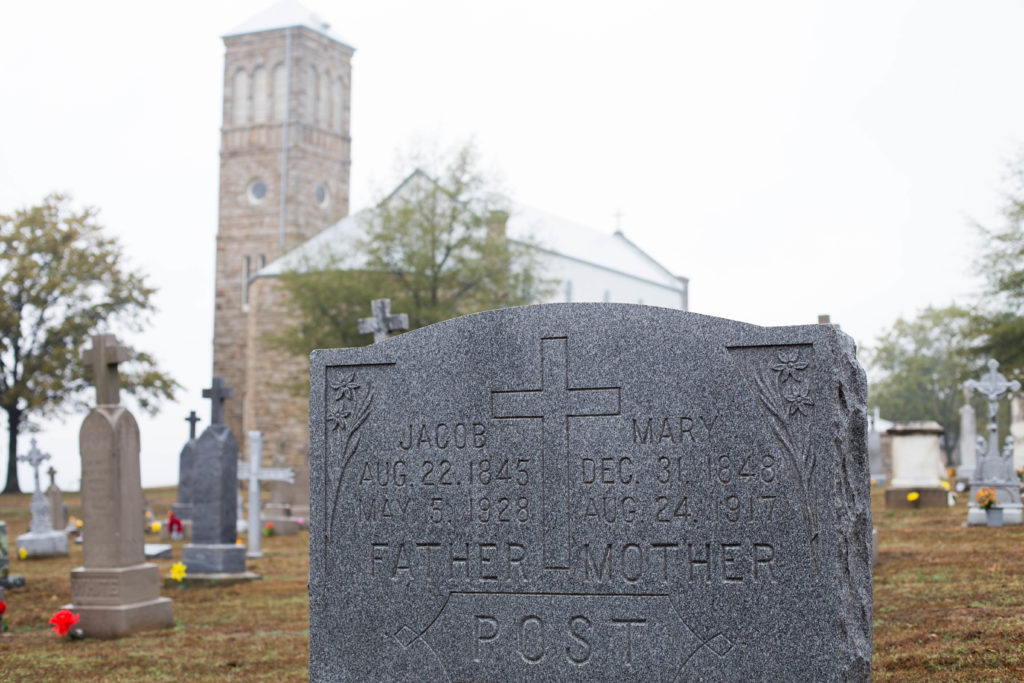 "Joseph Post handles marketing for Post Winery. The company packages several of its own wines, as well as dozens for other labels. It is a major operation. Row upon row upon row upon row of shiny 4,200-gallon stainless steel tanks fill building after building. The results of the harvest two months ago fermenting in each one. Post lifts the lid atop one tank, and we peer down inside while he explains the fermentation process, the fragrant liquid roiling below. In the next building, he stops at another. This is one of the few empty tanks. He pulls a shoulder-width cover from the side of its base, pokes his head inside the huge, empty cylinder and begins singing. The sound reverberates beautifully like an Old World church choir solo or monk's chant. "Everyone sounds good singing in a tank," he says sheepishly after pulling his head out."
You can read the rest of the article and complete Front Porch issue on the Arkansas Farm Bureau website. In the meantime, here are some more photos from our visit to this unique Arkansas business: