Gurdon's Kaylie Stone has been showing animals and winning since the age of 7. Her dedication and competitive fire have resulted in numerous champion animals through the years, making her a role model for young Arkansans in agriculture and beyond.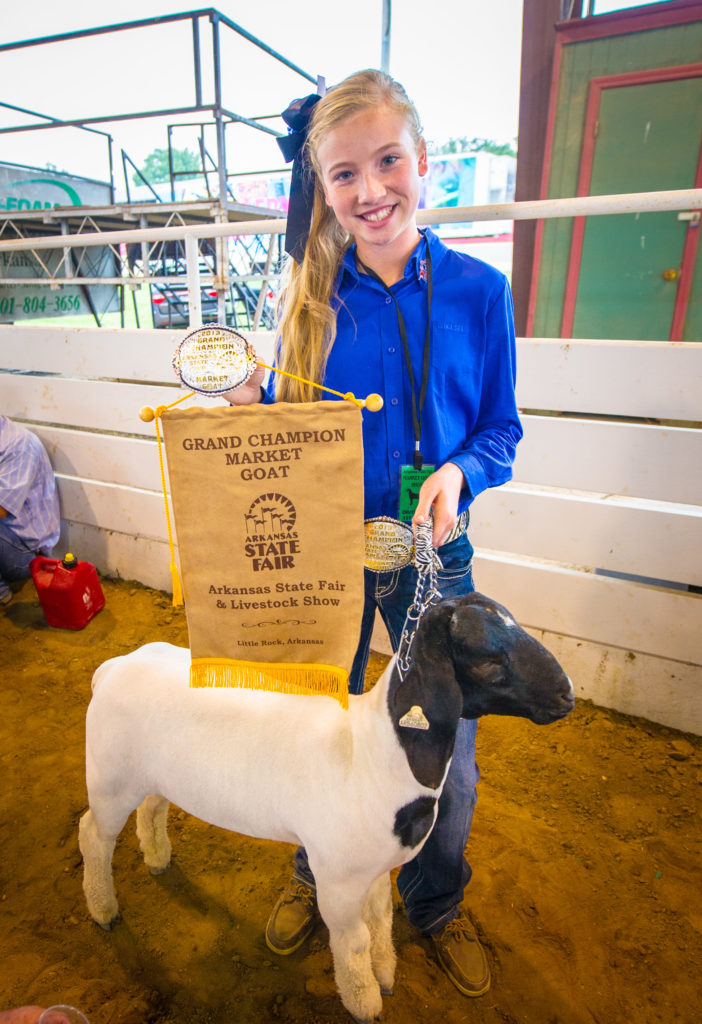 Stone graduated this spring from Gurdon High School and has likely raised more Grand Champion and Reserve Champion animals than any other young person in Arkansas. She began raising and showing goats and added lambs, hogs, rabbits and steers through the years.
For her high school graduation party, her family counted up that she has won 156 belt buckles, sold 21 champion animals through the State Fair Premium Sale, and received 43 Purple Circle Awards for her champion animals during her 11 years of competing in state livestock shows.
Q: Kaylie, tell us about your childhood and how you were introduced to showing farm animals at livestock shows?
A: I've been around livestock my whole life. I grew up attending livestock shows. My dad was an ag teacher and my mom grew up showing sheep. I loved being around farm animals as a young girl. When I was seven years old we went and bought a goat that was competitive and I fell in love with it. Each year I kind of grew into getting lambs, then pigs, steers and rabbits. It just took off from there. It's been pretty much all I've known.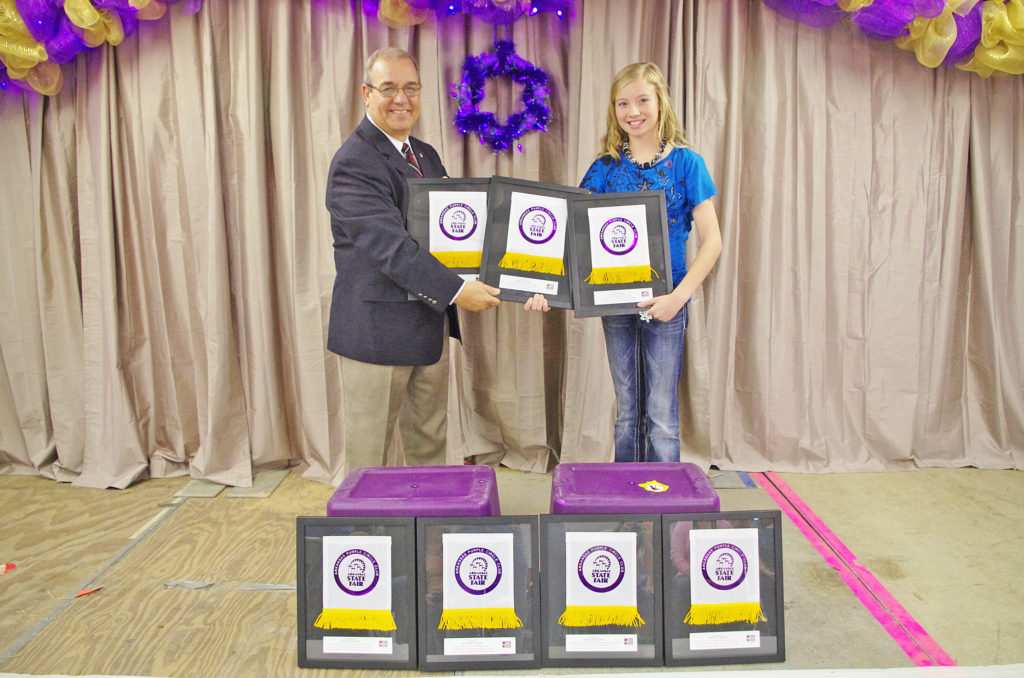 Q: There's a lot of discipline and sacrifice involved in raising champion animals that you had to learn as a young girl isn't there?
A: I don't get to spend as much time as I'd like with my friends like most kids my age but I get to spend a lot of time with my family and animals and that's very important to me. Caring for farm animals takes a lot of time, grooming, feeding and walking them, before and after school and if you want to succeed in this you have to make that commitment.
Q: Raising one champion breed is hard to do, but you are raising five. How do you do afford to do that?
A: It's hard.  We have to really watch what I spend on which animal so I'll be able to afford all of them. I use the money I've made from the premium sales in previous years to help pay for the animals for the next year.
Q: Your father Stacey has watched you grow into a leader in the field who is now helping younger girls learn how to prepare their animals for shows. He says your involvement in 4-H and FFA has helped you become the leader you are and for the future. What have these groups taught you?
A: In my FFA chapter, when one of us wins at a show we all win. We all appreciate that we get to travel to livestock shows together. We learn these responsibilities and how to work together and make new friends. In FFA I did Parliamentary Procedure and the opening and closing ceremonies. You have to think fast on your feet and it takes a lot of time to prepare for those. That's helped me a lot.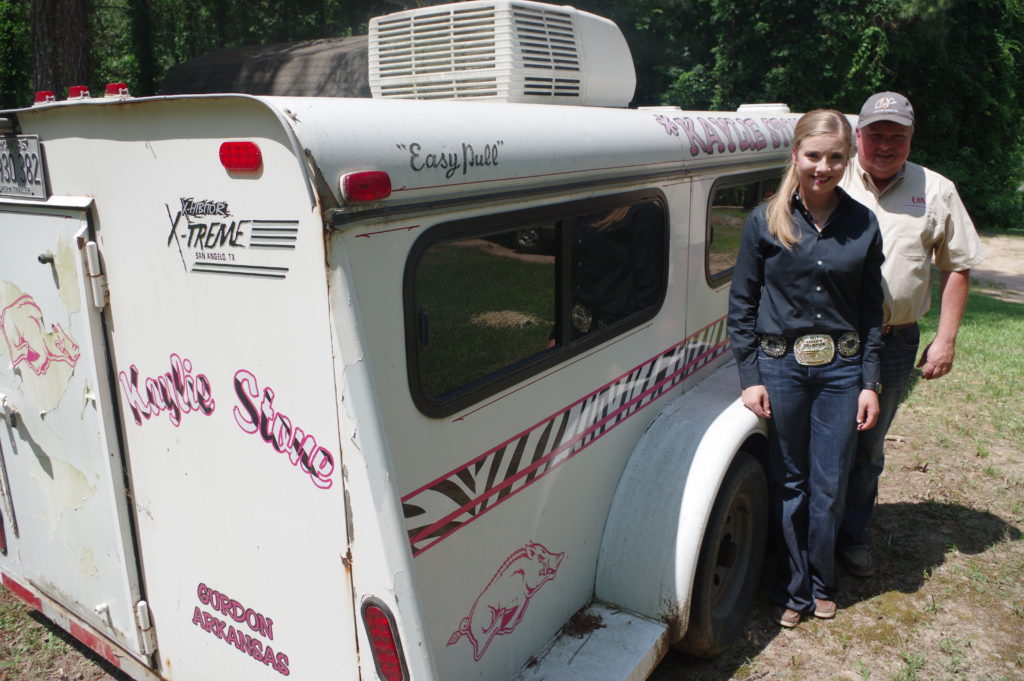 Q: You not only show animals in Arkansas but you travel to large shows across the country don't you?
A: Our vacation every year involves traveling out of state to a jackpot show. A couple of years ago I participated in a show in Illinois that was fun and I've traveled to national shows in Louisville and the show in Kansas City where I had the Reserve Grand Champion Goat in 2012.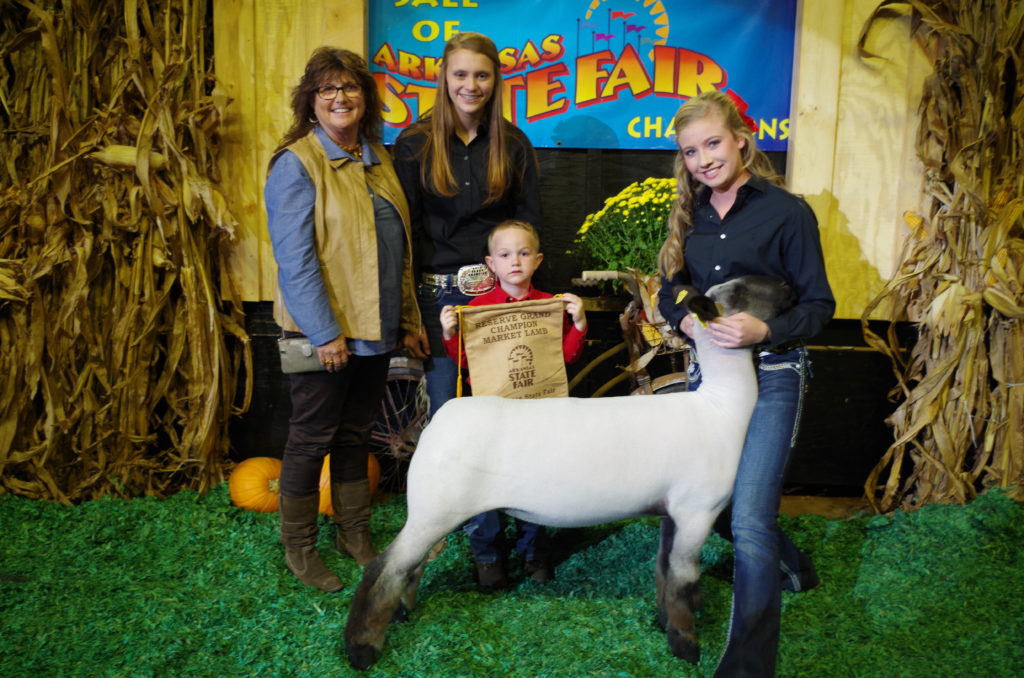 Q: What are your plans for college and your career?
A: I will attend Southern Arkansas University this fall and major in Agricultural Business. I hope to go into the agricultural lending field after I graduate so I can help farmers and young farmers with their budgeting and loans and things. But I plan to compete in some national livestock shows at the same time. I'm not through showing animals just yet.